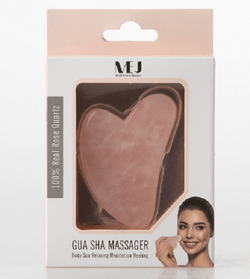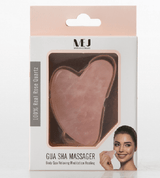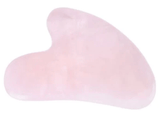 MEJ
MEJ Rose Quartz Gua Sha Massager
MEJ Rose Quartz Gua Sha Massager - Gua Sha is a traditional Chinese massage tool that is used to promote lymphatic drainage & circulation while lifting, toning and sculpting the facial muscles. Features a Rose Quartz Facial Gua Sha Scraping Massage Tool to help promote feelings of well-being. Improves blood circulation and the skin's glow with continued use as well as reducing the appearance of fine lines and wrinkles. Use cold to reduce puffiness. MEJ Rose Quartz Gua Sha at LoveMy Makeup NZ
Body Spa Relaxing Meditation Healing.
How to use
• Cleanse your face as usual. Pat dry with a clean towel.
• Using upward motions move the Rose quartz massager gently over your skin with a facial oil. serum or cream for 3-5 minutes. Avoid direct contact with the eye area.
• Use once-twice a day depending on your beauty regime.
• Clean your massager with mild soapy water and leave it to air dry.