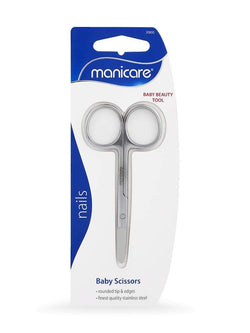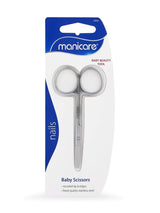 Manicare Baby Safety Scissors
Manicare's Baby Safety Scissors - Stainless steel scissors with rounded tips & ground blades designed to cut babies nails with safety & ease.
- Trim the nail in one motion along the curve of the finger.
- Trim toe nails flat/straight across to avoid ingrown nails.
- It is best to cut baby's nails after bathing when they are relaxed or sleeping.
Always store scissors in a clean, dry place.
Sharp implement. Intended for parent or guardian use only. Keep away from children.