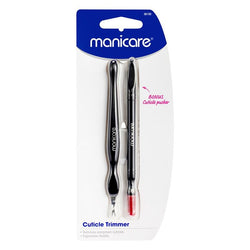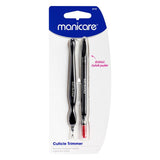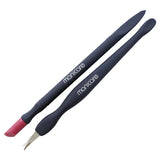 Manicare Cuticle Trimmer With Bonus Pusher
Manicare Cuticle Trimmer With Bonus Pusher - Stainless steel blades provide smooth, snag-free trimming of overgrown cuticles. Includes a bonus cuticle pusher to help tidy cuticles & prepare nails for buffing. Manicare Cuticle Trimmer At LoveMy Makeup NZ
How To Use
Soak nails in warm water to soften the cuticles. Gently ease back cuticles with the rounded end of the Cuticle Pusher. Start from the nail corner and work your way around the base of the nail. Trim cuticles from edge to centre using the Cuticle Trimmer.
Expert Tips
Use in conjunction with Manicare Cuticle Remover for an easier and more gentle removal.
Care Tips 
Wash in lukewarm soapy water or sterilising agent before and after use.